MONUMENT/ORNAMENT/EXCREMENT
Found beach trash cast in bronze, and fashioned into Modernist-style jewellery. Ongoing series.
Plastic debris, this second-nature stuff, this animal-fossil-mineral-material, is now the most pressing threat to marine life and coastal ecosystems. In her book Synthetic Worlds: Nature, Art and the Chemical Industry, Esther Leslie describes plastic's origins: "…a substance that was not tarnished by history or nature. . . without luxury, an appropriately democratic matter. It was purely for use, purely to be used up…." In our present moment, it is plastic that tarnishes history and nature—it figuratively and literally covers our world. It is used and thrown aside, but the very nature of plastics—their ubiquity, durability, and stability—ensure they can never really be used up. This is the terrible irony of our age—the disposability of plastic lends a lightness to our personal existence while behind us swells a torrent of immortal plastic debris. In the face of this artificial tide, my project rejects the disposable convenience of forgetting and creates another sort of material immortality.
The waste I have collected still clearly read as utilitarian, mass-produced, full of grids, right angles, perfect concentric circles. Early-mid twentieth century artisans rejected the cult of preciousness in high jewellery, which arbitrarily fetishized certain materials—gold, diamonds, and favoured 'humble' materials— silver, bronze, copper, wood, and steel. Simultaneously, jewellers sought to embrace more 'democratic' forms that mimicked those of mass-production, echoing the aesthetics and socialist-utopian aspirations of their contemporaries in modernist Brutalist architecture. A cyclical regression is happening here where these discarded consumer trappings are mimicking modernist jewellery which itself was mimicking utilitarian forms.
Full series at Monument/Ornament/Excrement
Piper's Lagoon: Necklace. Bronze, sterling silver, 2017.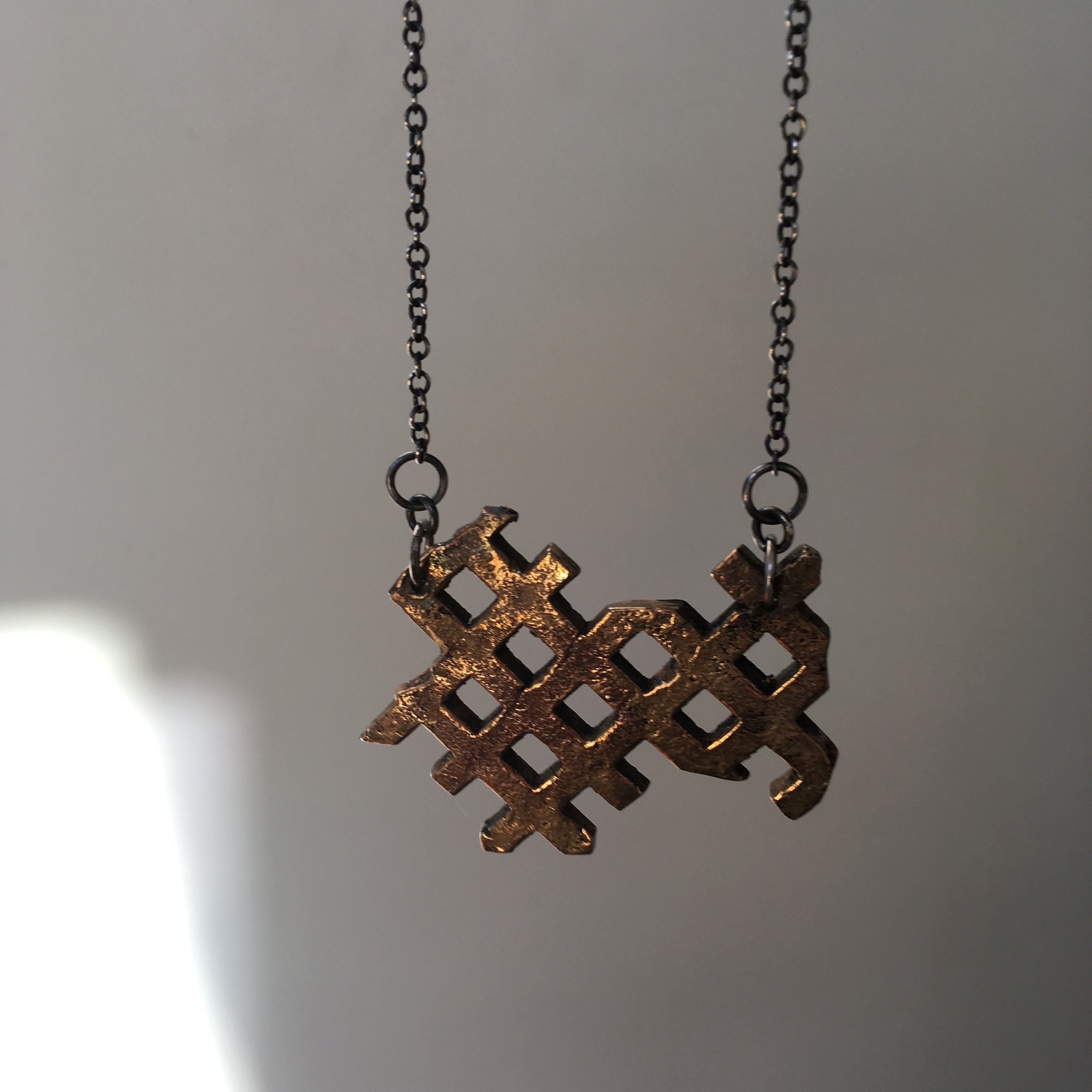 Malcolm Island: Necklace. Bronze, 2017.
Plastic collected during a residency at Sointula Art Shed in October 2016.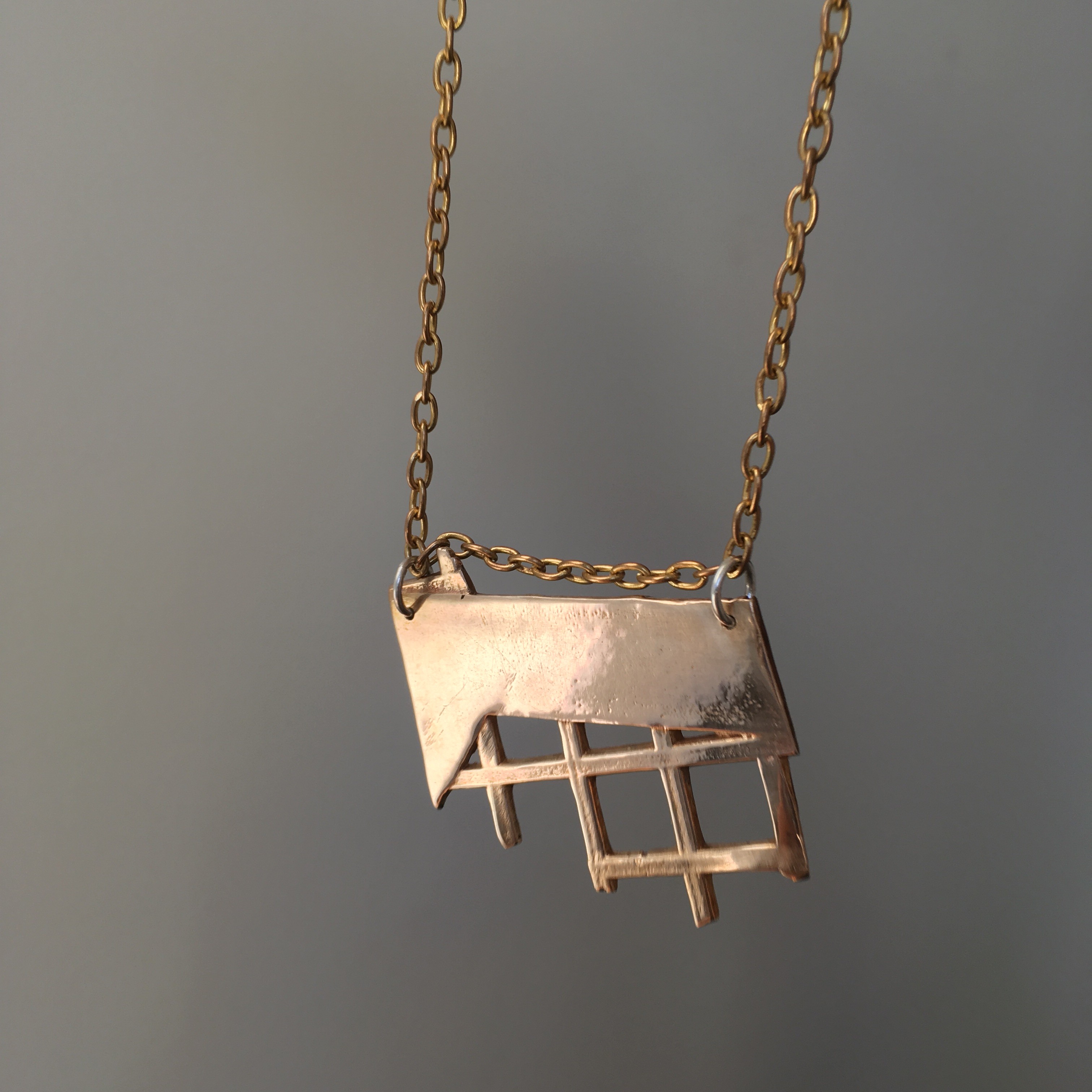 Portfolio